Service Update
With effect from 26 May 2020, the company who produce the National Entitlement Card (Myfife) resumed limited printing. Printing will be restricted to replacement or renewal cards only.

There are a range of concessionary travel schemes throughout Fife and to use them, you'll need a National Entitlement card (known in Fife as the myfife card).

The Scottish Government supports your myfife card to deliver national and local services. It is a "smartcard" and is a convenient way to access various public services and facilities with only one card. You can visit the National Entitlement Card website to find out more. You'll find more information on all concessionary travel schemes on the Transport Scotland website.

Your myfife card will display one or more of the following symbols in the bottom right hand corner:


This symbol on your card means you are entitled to free Scotland-wide bus travel and discounted off peak rail travel between any two rail stations in Fife for £1 per single journey.


The +1 symbol on your card means a companion can travel with you free on the bus and also means your companion can accompany you for half fare between any two rail stations in Fife.


The eye symbol will be on your card if you are severely sight-impaired (blind) or sight-impaired (partially sighted) and indicates that you are entitled to free Scotland-wide bus travel, free rail travel within Scotland, free travel on the Edinburgh tram route and free ferry travel within Scotland.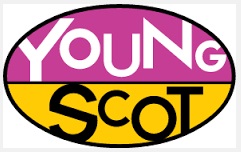 If you're aged between 16 and 18 or a full time volunteer under 26 and your card shows the "Young Scot" and "Pass" logo then you'll be entitled to a discount on buses and trains throughout Scotland.
Bus
Your myfife card gives you free bus travel throughout Scotland on local registered and long distance bus services. You can travel all day, every day, there are no time or boundary restrictions, or charges for bus travel within Scotland. You can also travel:
to and from Carlisle from Dumfries and Galloway, or
to and from Berwick-upon-Tweed from the Scottish Borders.
Your card doesn't allow you free bus travel within Carlisle or Berwick-upon-Tweed.
Rail
Your myfife card lets you travel on all scheduled train services operating between any two stations within Fife for a £1 single fare or £2 for a return. You can make as many journeys as you like, but only during "off peak" times. You can read more in the Concessionary Rail Scheme Information Sheet.
If you don't qualify for concessionary travel, or you want to travel by train outside Scotland, you may wish to buy a Disabled Persons Rail Card. If you are aged 60 or over you can buy a Senior Railcard. Both of these cards offer discounts of up to a third off rail travel across Britain.
Ring & Ride/Dial-a-Ride
If you have difficulty using normal buses then you may be able to use the "Ring & Ride" and "Dial-a-Ride" service. These services are operated by Fife Council with fully accessible minibuses. See the Demand Responsive Transport page for more information.
Edinburgh Trams
If your card shows the "eye" symbol you will be entitled to free travel on the Edinburgh tram route including journeys to and from Edinburgh Airport. If your card also shows the +1, then your companion can also travel free. More information can be found on the Edinburgh Tram website.
If you need help when travelling - SEStran Thistle Assistance Card
If you need a little more time to get on and off public transport because of age, disability or illness you can get a Thistle Assistance Card. It comes with peel-off stickers which advise the driver of your disability such as sight, hearing, speech or mobility. Add a sticker to your card along with any other details that you think will be useful to the driver, show this card on the bus and the driver will be aware that you need more time.
More information on the Thistle Assistance Card is available on their website. You can phone us or email to request a card (see contact details below) or download the app straight on to your phone from the Apple App Store.
TRAVEL OPTIONS
You may want to have a look at our leaflet which shows various transport options, services and helpful contact details that can be useful if you are travelling throughout Fife and need some assistance with your travel.
Concessionary travel for young people
Young Persons Bus Travel
If you're aged 16-18 or a full-time volunteer under 25, you'll receive a third off single adult fares on almost all local and long-distance buses in Scotland. Just place your Young Scot card on the bus electronic ticketing machine and state your destination. In addition, your card can be used on most services to and from Carlisle and to and from Berwick-upon-Tweed from anywhere in Scotland.
Young Persons Rail Travel
You'll receive a discount on the train by simply presenting your valid Young Scot card when buying your rail ticket at stations, or on board trains where no ticket issuing facilities are available. The discount is generally a third off most rail fares, a third off most advance purchases and 50% off all weekly or monthly tickets.
Royal Voluntary Service (RVS) - Community Transport
RVS offer a transport service for older people who may find it difficult to use public transport. Volunteers use a combination of their own cars or adapted vehicles depending on the local area. You may need to go to a hospital or GP appointment, or just a trip into town or visit a friend. There is a charge for this service, currently £4 for the first mile and 60 pence per mile thereafter.