The Meals on Wheels Service is great value, providing healthy meals and a regular friendly visit.
Our hot, tasty and nutritious lunch is delivered to you every day by a reliable and friendly driver. We can supply a variety of delicious meals, consisting of two or three courses. We cater for all dietary requirements and specific medical conditions. Two courses cost £5.00 and three courses cost £6.30.
Along with the hot lunches, we can deliver an afternoon tea at the same time. Afternoon teas are a light meal of sandwiches, a dessert pot and cake. They can be eaten at any time, later in the day.
Convenient ready to eat Meals on Wheels
Reduces the need to shop and cook
Drivers also check our customers are safe and well
Drivers will contact the relevant services If they find one of their customers requires help
Over 800 meals delivered 363 days a year.
Who can get Meals on Wheels?
You can get meals on wheels if you are any elderly person or an adult with a disability, chronic illness, mental health issue or dementia.
We can supply meals for the long-term or to cover short-term situations such as after a fracture, or while you re-learn cooking skills after a stroke.
What are the meals like?
We provide you with tasty, nutritious lunch time meals each day, if cooking for yourself is too difficult. Our meals include dishes such as:
Beef Stew and Dumplings
Chicken Chasseur
Sliced Turkey and Stuffing
Gammon and Mushrooms
Cottage Pie
Fisherman's Pie
Vegetarian Sausages
We can supply meals to suit any dietary need including:
special diets for specific medical conditions, such as reduced sugar, gluten free, lower fat, low salt, energy dense and weight reducing.
those suitable for a soft or puréed diet.
When are they delivered?
Our meals are delivered between 11.30am and 1.30pm every day, except Christmas and New Year's Day. We deliver the meals hot to you in your home. They come in foil containers, which can be transferred to your own crockery, if requested.
Please note, to ensure we are complying with Food Hygiene regulations, we regret that we are unable to leave your meals outside your property, or with a neighbour.
Is there a charge?
There is a charge for Meals on Wheels of:
main meal £3.70
two courses £5.00
three courses £6.30
Soup or pudding ONLY are no longer available to new service users. For existing service users, it costs £1.30.
Afternoon Tea Service £2.62 – only available with lunchtime provision. This Service is available Fife-wide.
Please note: Main meal can start the following day, however we require 48 hours' notice to start Tea service.
You will be invoiced monthly for the meals you have received. These invoices can be paid in a few ways; by direct debit (link below), by phone, at any Post Office or Paypoint, or by post.
The link below will take you to our Direct Debit form, which can be printed, completed and returned to us.
How do I request Meals on Wheels?
Meals on Wheels is a direct access service.
If you would like to start using the service, please complete the online referral form via the link below.
The online form can be completed either for yourself, or by you on behalf of family or friends, and by health care or social work professionals. Please note that a form has to be filled in for each individual service user.
If you complete this form during weekdays (Monday to Friday), the service can start the following day. If you complete this form during the weekend (Saturday and Sunday), the service will start the following Tuesday.
If you are having difficulty completing this online then you can contact Social Work Services by telephone:
03451 55 15 03 (9am - 5pm Monday to Friday)
03451 55 00 99 (Emergency Out of Hours 5pm - 9am Monday to Friday plus Saturday and Sunday)
Can I amend or cancel the service?
Please use the button below to amend or cancel the Meals on Wheels service.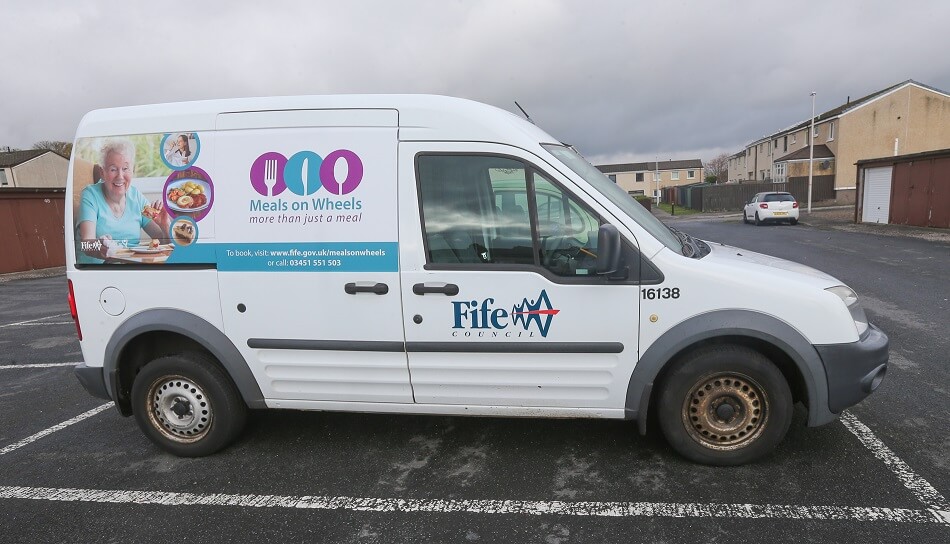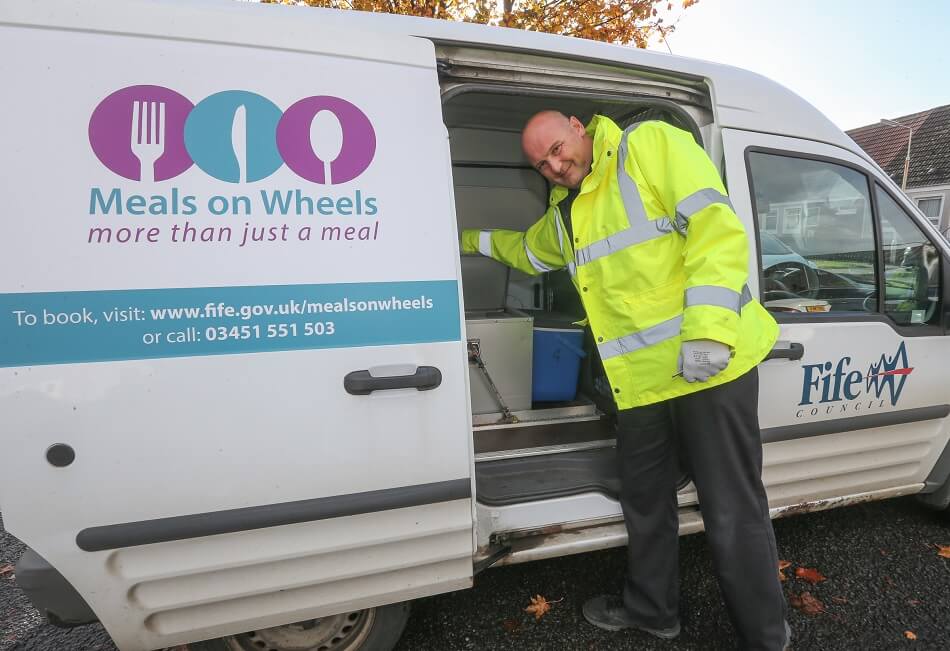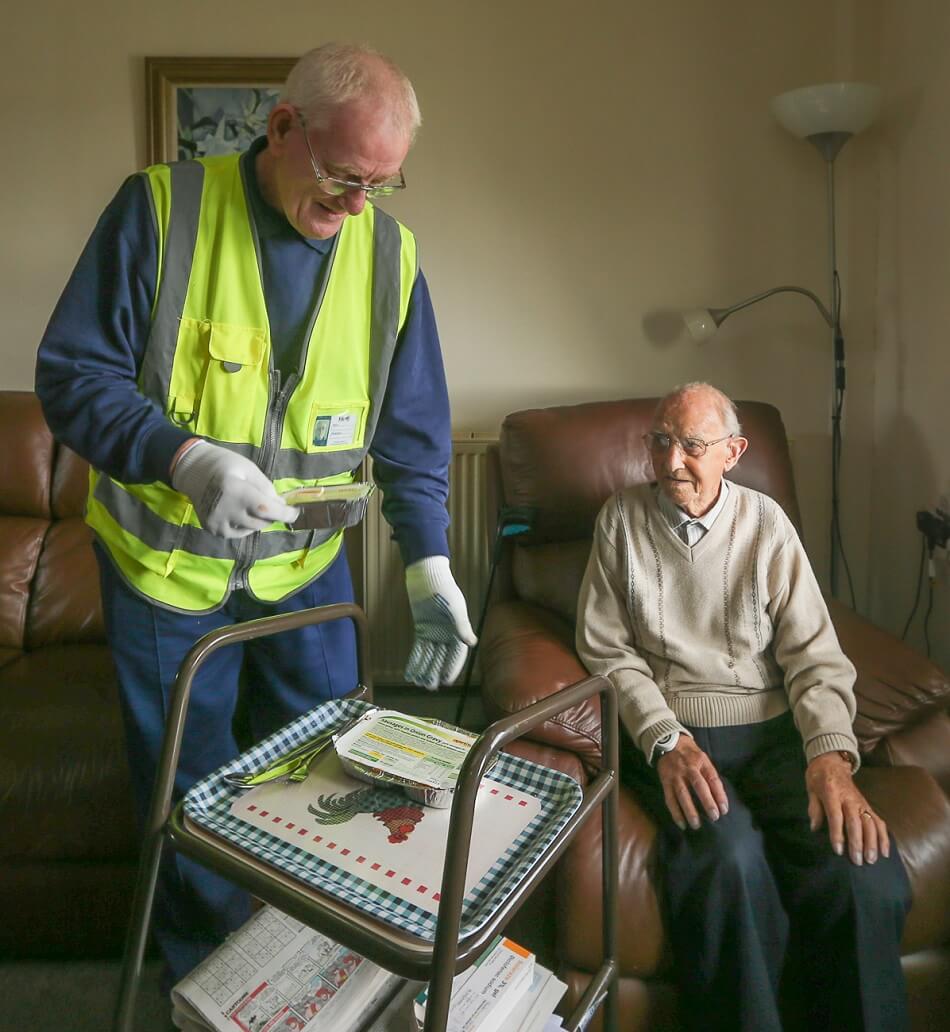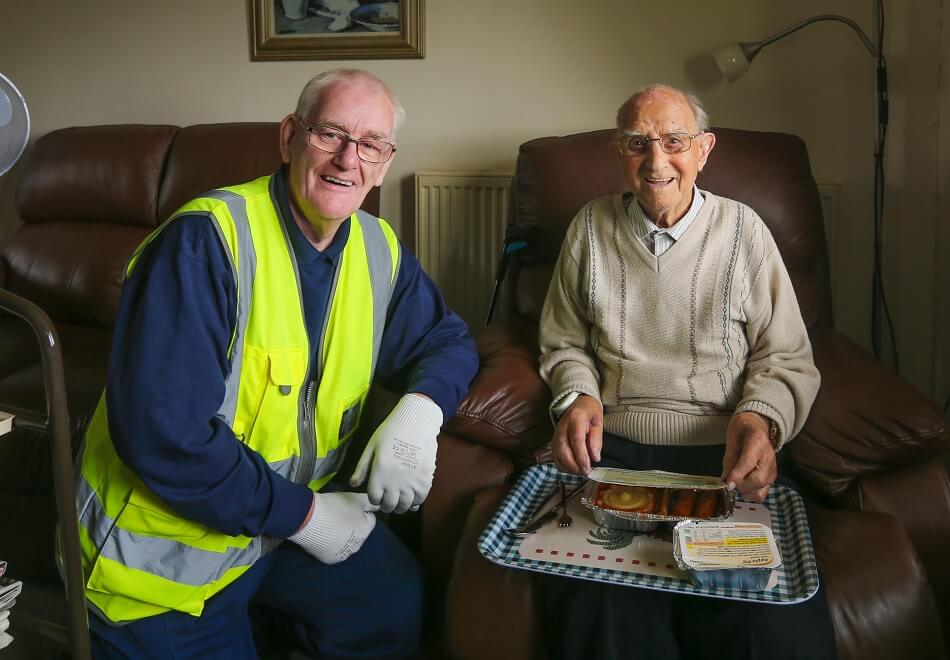 BSL signed information video