2021: The year that counts
2021 presents an unmissable opportunity for change. In 2021, world leaders will come together during key global conferences and forums to set the environmental agenda for the next decade and beyond. Crucial political decisions will be made on climate action, nature, and sustainable development - decisions that will directly affect the fate of humanity and our planet for years to come.
The main event is COP26, where world leaders and experts will come together in Glasgow to talk about our climate. Show them how important action on climate change and nature is to you by getting involved in climate events this year. Put a spotlight on the need for change and support those that are doing so.
There is a list of some of the annual events below.
Date: 20-26 September
Location: All around the UK
Organised by: WRAP
The 18th annual Recycle Week will have the climate crisis at its heart. With COP26 bringing world Governments together to act on climate change in November, Recycle Now will use its annual Recycle Week (20th – 26th September) to bring the nation together to unite against climate change by asking citizens to Step It Up this Recycle Week.
"Join the fight against climate change. Step It Up this Recycle Week".
More info can be found here.
Back To Top
Date: 18 – 26 September 2021
Location: All around Scotland
Organised by: Stop Climate Chaos
During Climate Fringe Week, we want to celebrate and support all the ways you can engage in climate activism; be that as part of an organisation, with your friends, family or wider community. With COP26 coming to Glasgow, this is a key time to bring about climate action and the Scottish voice should be louder than ever.
More information can be found here.
Back To Top
Date: 13 September 2021
Location: TBC
Organised by: The Scottish Government
Climate Week aims to raise awareness of climate change and to encourage people to consider the actions required from all sectors of society in order to achieve a net zero society.
More details of Scotland's Climate Week 2021 to follow.
Back To Top
What is Cop 26?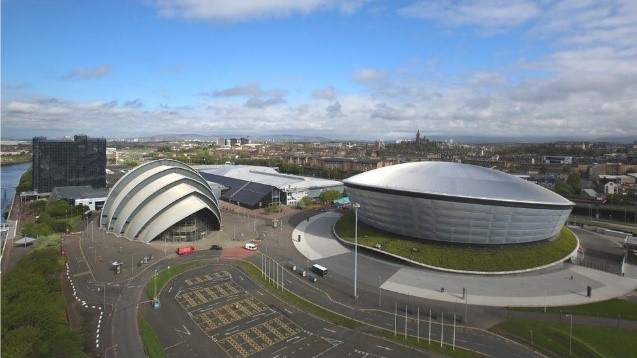 The UK will host the 26th UN Climate Change Conference of the Parties (COP26) at the Scottish Event Campus (SEC) in Glasgow from 1 – 12 November 2021.
The climate talks will bring together heads of state, climate experts and campaigners to agree coordinated action to tackle climate change.
Links are below for more information and to see how you can get involved.
HOME - UN Climate Change Conference (COP26) at the SEC – Glasgow 2021 (ukcop26.org)
Climate Change: What is COP26, and why is it happening in Glasgow in 2021?