Finding the 'new normal'
For the majority of parents and carers, having children at home during the school day will be a new experience. At times you may be feeling overwhelmed and under pressure by the developing situation and this might leave you questioning how best to go about it. These following three core principles can help you with this – relationships, emotions and reducing stress.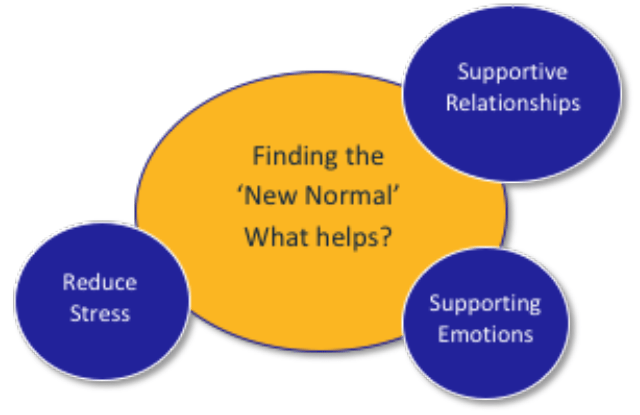 Below are loads of tips to help you and child adapt to at home learning:
Learning at Home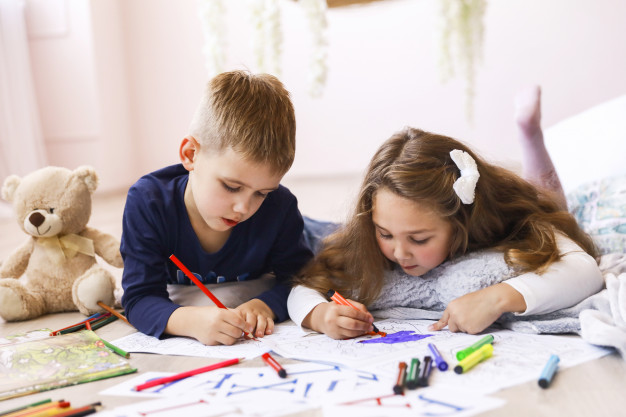 There are lots of great ideas for learning tasks and activities and suggested timetables being shared online. Your child's school or nursery will be also be sharing suggestions and work resources. It might however feel quite difficult for parents and carers to encourage their children to engage in activities at home that differ from the norm and involve interacting with your child in a different way.
Have a plan
Having a plan and a predictable routine for the day can be very reassuring but it is important to remember that new routines take time to develop. Also, what works for one child and family might not be right for you and your child. There will be a period of adjustment so don't worry if the routine isn't perfect – this is not a normal situation and some stress is to be expected.
Feel Safe
Children first and foremost need to feel safe and 'contained' before they can learn. Avoid too much pressure on school work and if you are finding something is causing more friction and conflict, let it go. More important in times of stress is to be spending time together, building relationships and enjoying shared activities (see information sheets on 'emotions' and 'relationships' for more on this).
Engage children in learning tasks
You can reduce stress by making the process as co-operative and fun as possible. Involve children in creating the routine so they feel part of the plan rather than it being 'done to' them and be guided by the activities they want to do. Be reassured that children learn through normal experiences such as; baking, building a den, watching and talking about movies, reading and talking about books/comics, going for walk, playing with their pets, planning the shopping list, helping you to prepare food, taking on chores in the house, arts and crafts, puzzles, board games, video chatting with family/friends or playing online games with their friends.
Encourage

independence
Be realistic about your child's attention span depending on their age – a very rough rule of thumb is a couple of minutes for each year of their age so a 10-min task for a 5-year-old or a 20-min task for a 10-year-old. It is best to keep tasks short to aim for the best chance of success. Start the activity with them, agree the plan (see the below 'coaching scripts') and then fade out and come back in again to check in and repeat. It might be that they can only work independently for just a few minutes at first, but this can be built up gradually.
Scripts for 'coaching'
It is best to practise / model these first before asking your child questions in a task and introduce in positive situations first.
Talk about the job – what's the task? Do you think it will be hard / easy?
Make plans – how will you go about this? What do you need? What might help?
If the plans don't work, make a new plan!
Help children to review and judge what went well and what didn't
Be clear about your feedback – not just 'good girl' or 'clever boy' but "you have worked really hard on this" and "I love the colours you have used on this picture"
Supportive Relationships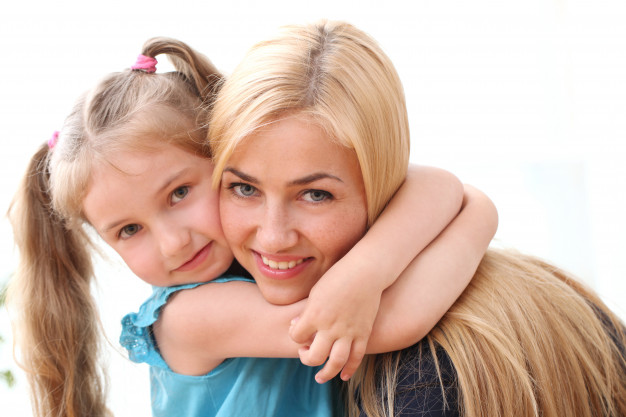 This information sheet is about the role of supportive relationships and some ideas to help with this.
Importance of Quality Time Together
During times of stress, it is really important to be spending time together, building relationships and enjoying shared activities. Play is fundamental to the wellbeing and development of children of all ages and a great way to reduce stress in adults. Be guided by what your child likes to do. Also, peer relationships are crucial for resilience. Help them to maintain friendships and social connections with other family members through phone calls, online communication, writing letters.
Rupture and Repair
When things go wrong children need to feel safe to own up and know how to repair them. Connecting with your child first will help them to keep calm and listen to you. Model the behaviour you want to see by staying calm yourself and be ready to listen and receive what they have to say. When they are ready and you are both calm, try the following questions to talk through the situation.
What happened?
What were you thinking about at the time?
What have your thoughts been since?
Who do you think has been affected by what you did? In what way?
What do you need to do to make things right?
How can we make sure this doesn't happen again?
What can I do to help you?
---
Predictable routines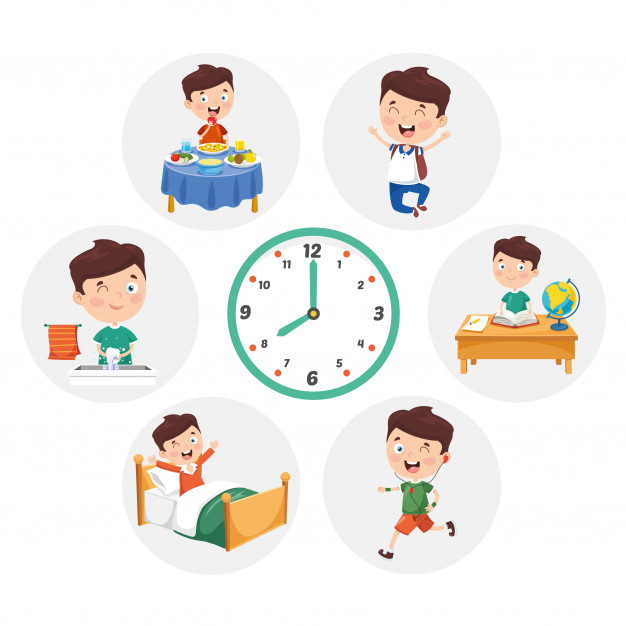 Predictable routines and expectations help children to feel safe. Many of their (and your) usual structures have suddenly disappeared. Although it is tempting to relax certain rules, it is vitally important to still set limits and that boundaries remain consistent.
Offer Choice: Remember you can still offer choice but with boundaries e.g.
"Would you like to ____ or ____?"
To provide structure to your day and/or activities, see the example timetable below in Day Planner, which can be adapted to your child/family. Also 'now and next' visual for children who may require this to be broken down further.
---
Identify Potential 'Pinch Points'
Moving on from one activity to the next is a fairly typical pinch point of conflict. Especially if it involves ending a liked activity to do a lesser favoured one or when your child is wishing to do something else.
Preparation for change: Give a verbal warning when an activity is coming to and end e.g.
"_____ is over in 5 minutes"
Be prepared for some pushing back. See visual 5-to-1 countdown strip overleaf which can work well for children who need a more visual representation.
When and Then: This can be a good way to negotiate when your child wants to do their own activity so…
"When you do ___ then you can / I will ___"
---
The Balance of Give and Take
Positive relationships involve a degree of give and take which involves:
Listening to what the other person has to say and using reasoning to express and understand each viewpoint.
Try and spend some 1 on 1 time with each of your children doing something they enjoy and can lead. Even just 10 minutes in a day can really help.
Encourage success rather than focusing on failures. Notice, recognise and appreciate when they do something well.
---
Supporting Your Child's Emotions
Your child might be feeling a bit more worried or unsettled than usual. They may be disappointed and frustrated when the reality of not being able to spend time with their friends or do their normal activities sets in. You may see an increase in refusal to follow rules, angry/upset behaviours and meltdowns as your child is getting used to these new routines and coping with the change to daily life.
Why do we lose control of our emotions?
Click here for a short video clip which explains what happens when we 'flip our lid.

Sometimes we find ourselves feeling 'full up'
We all feel 'full up' with anxieties and emotions at times (as shown in the video). This is normal and arises for everyone at different points. The situation at the moment means we should expect a degree of additional stress. When we have "emotional containment" – i.e. someone connecting with us to listen and understand how we are feeling, this helps us to not feel overwhelmed by our strong emotions and instead to identify, verbalise and manage our feelings. In the same way a container around a carton of milk allows it to be put away out of sight rather than if un-contained, spreading out and impossible to avoid.
What we need when we feel 'full up'
A good listener who has time and space to listen
Needs to show that they are there for the person
Doesn't jump in too quickly to solve the problem
Shows they can handle what the other person is saying
Don't do anything – just being there, don't feel you need to come up with a solution
Supporting your child's emotions – some tips
Talking to your child about what is going on to help them to express their emotions and support them with any fears or worries they may have. It can be reassuring knowing that it's normal to be anxious during uncertain times.
Empathise – "I understand you are feeling really unhappy just now, do you want to have a chat?"
Keep strict boundaries in place – predictable routines and expectations help children to feel safe
Model the behaviour you want to see – stay calm!
Think about your own supports – who can help provide emotional containment for you?
Visual Countdown
Using a visual countdown helps your child process a change that is coming up in their day. A visual countdown also helps to show the passing of time - this is a concept that some children find difficult to understand.

Step 1
Cut 6 pieces of paper and write the numbers 1 to 5 on them and a thumbs up symbol on the final card with 'finished' written on it

Step 2
Present the countdown to your child, using consistent language.
'5 and then were finished'/4 and then were finished etc. Remove the number from the table. Card No. 4 replaces 5 etc.
5 is not a measure of minutes, the whole countdown could last 1 or 2 minutes or could be strung out to 10 minutes depending on how much time your child needs to process the change.
Make sure that the countdown is acknowledged. Get down to their level and show it to them. Remember that verbal language may be difficult to process so it's important that they see the visual too.

Step 3
When you get to the finished symbol, encourage your child to finish what they are doing and to engage with the next activity on their visual timetable or now/next.
Wait for them to follow your request. Continue to use consistent language throughout so they aren't having to re-process what you are saying. '…………is finished'.
Let them remove the 'now' symbol and put the next one up and transition to the next activity. Try to be consistent with this at every transition, so the pupil gets the time to process the change that is happening.



Day Planner
Predictable routines and expectations help children to feel safe. Their usual structures have suddenly disappeared and although it is tempting to relax certain rules, it is vitally important to still set limits and that boundaries remain consistent. Remember you can still offer choice but with boundaries using, " would you like to do this or this".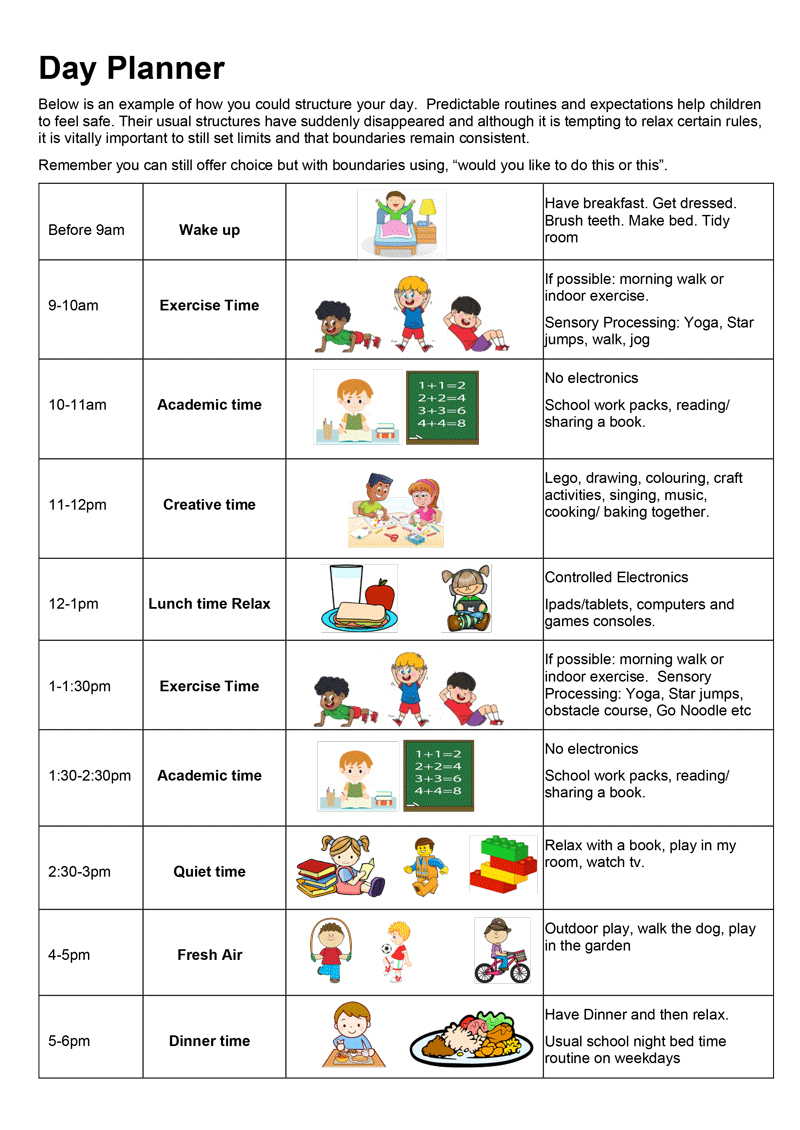 10 Top Tips for Parents and Carers
Guidance for parents and carers in the event of school closure due to Coronavirus
The situation we find ourselves in is unprecedented, and we are all working out how to process and deal with the practical and emotional impacts.
Children and Young People look to adults to help them work out the seriousness and ways of dealing with challenging situations. They will be looking at and learning from your response(s). Seeing you staying calm and resilient will be crucial in helping them feel reassured, contained and able to cope with the circumstances.
It is very important to maintain structure and routine for your child whilst schools are closed. Below are some tips that will help you to maintain your child's health and well-being.
Reassure children that they are safe, but that it is OK to be upset. Provide opportunities for children to be honest about their feelings. Listen and explore these questions with them. We need to help children understand their feelings and emotions, by using emotion language and giving them an emotional vocabulary, we are enabling them to understand their feelings and other peoples
Maintain a normal routine. Set times for getting up and going to bed for your child and have regular times for meals
Build in time for fresh air and exercise as far as this is possible. Exercise releases natural hormones which helps us respond to stress and anxiety
Structure your child's day so that they have a variety of activities and break times. Create a menu of activities that your child can do during the day
Make a daily plan of activities. Plan these with your child the night before so that you and your child know what is happening the next day
Review the day's activities and talk about what they have done. A sense of accomplishment is important for children and young people
Make Monday to Friday different. Make sure that there is a structure and routine to activities Mon-Fri similar to a normal school day. Also, make sure that the weekend remains the weekend!
Decide when and for how long your child will have access to electronic devices and for what purpose. Agree with your child how long they can spend on electronic devices and for what purpose – learning or leisure. It's important to have a positive balance.
Place an emphasis on resilience and strengths. Help your child to understand their many strengths and abilities to help them cope if they are feeling anxious or upset. Encourage opportunities for your child to maintain social contact with friends wherever possible – via phone, social media etc.
Look after yourself. During times of stress we are more vulnerable to illness. Make time to do things that help you feel calm and build this into your own routine.
Remember that your child will be learning from your response to handling this situation. Seeing you staying calm and resilient will be crucial to helping them cope with the circumstances.
---
Some helpful links

SAMH - Scottish Mental Health
There are things we can do to look after our mental wellbeing during this time. On this page, we are gathering the information, links and resources that we can, to help keep you informed and protect your mental health. Click to read more… https://www.samh.org.uk/about-mental-health/self-help-and-wellbeing/coronavirus-and-your-mental-wellbeing

Mental Health Europe
Good mental health and positive wellbeing can help you better cope with the COVID-19 threat and the uncertainty it's creating. There are many ways to keep a sense of control in order to ease coronavirus anxiety. Click to read more… https://www.mhe-sme.org/covid-19/

Mind
This might feel difficult or stressful. But there are lots of things you can try that could help your wellbeing. This information is to help you cope. Click to read more... https://www.mind.org.uk/information-support/coronavirus/coronavirus-and-your-wellbeing/