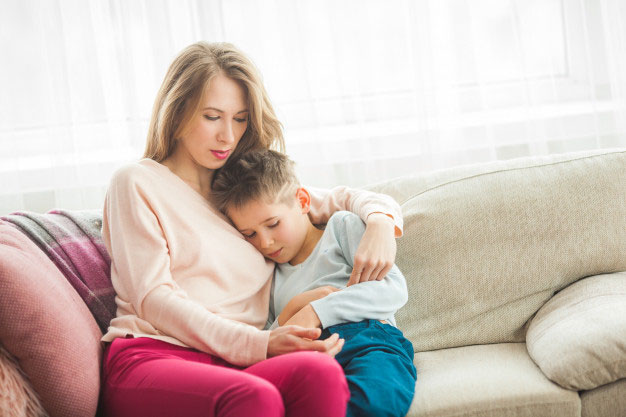 Most people experience grief when they lose something or someone important to them. If these feelings are affecting your child, there are things you can try that may help.
Sadly, some children and families will experience a bereavement during the Covid-19 pandemic, either directly related to Covid-19 or due to an unrelated cause.
We are being asked to support reducing the spread of coronavirus through social distancing and this has an impact on how children may access their support networks and on some of the usual processes for saying goodbye. The pandemic may also make children and young people feel more anxious about their own wellbeing and the wellbeing of those close to them.
---
Further information and advice

Winston's Wish
Winston's Wish is information, advice and guidance on supporting bereaved children and young people during the coronavirus (COVID-19) outbreak.
www.winstonswish.org - Freephone National Helpline 08088 020 021

Childhood Bereavement UK
Childhood Bereavement UK brings together guidance and information to help support you at this difficult time.
www.childbereavementuk.org - Helpline 0800 02 888 40

Cruse Bereavement Care
Bereaved people may have to deal with increased trauma, and may be cut off from some of their usual support network. Those who are already struggling with bereavement, or whose relatives or friends die through other causes will also be affected.
www.cruse.org.uk - Helpline 0808 808 1677