Woodmill High Community Use
Woodmill High School Shields Road Dunfermline Fife KY11 4ER
Opening times
Monday 18.00-22.00
Tuesday 18.00-22.00
Wednesday 18.00-2200
Thursday 18.00-22.00
Friday 17.00 - 22.00
Saturday 9.00-18.00
Sunday 9.00-17.00
Resources
Badminton Court
Changing facilities
Disabled Parking
Main Hall
Meeting Room - Max 10
Parking Facilities - Free
Shower
Sports Hall
Squash Court
Stage
Swimming Pool
&nbsp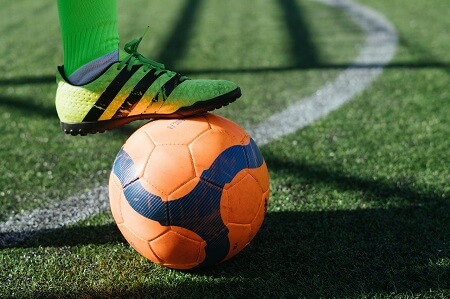 Woodmill Community Access is open weekday evenings and provides the following facilities for hire
Games Hall
2 Gymnasiums
Assembly Hall
2 Squash Courts
Astro-Turf Pitch
Grass Pitch
NB. Permanent, regular bookings for any of the above facilities can be paid by invoice or card payment weekly in advance.
Casual bookings for the squash courts require a card payment at the time of booking.
Swimming at Woodmill
Our Community Use swimming lessons take place over 5 nights, Monday to Friday and are a mixture of:
Preschool (Levels 1- 3)
Adult Swimming
1-2-1 swimming lessons
Baby and toddler private swimming classes also take place on Saturdays:
Waterbabies * 9am - 1pm
Little Starfish * 2pm - 3.30pm
Private baby/toddler swim classes are also available on Sundays.
Get in touch for more details.
Local clubs at Woodmill
Here are a few of the local clubs you can join at Woodmill:
Dunfermline Diamonds adult netball group
Mondays * 7pm - 8pm
Sports Development Netball groups
Mondays - Walking Netball * 8pm - 9pm;
Tuesdays - Jnr Netball * 7pm - 9pm;
Wednesdays - Jnr Netball * 6pm - 7pm
Geildas School Of Dance for Juniors
Tuesdays * 6.15pm - 8.15pm
Wednesdays * 6.30pm - 7.30pm
Dunfermline Hockey and Dunfermline & West Fife Sports Council Youth Hockey
Tuesday and Thursday evenings.
Pirrie Performing Arts - Junior Drama group
Saturday * 9am - 1pm
Dunfermline Boxing Club
Tuesdays, Thursdays and Saturdays